TUGBOAT slide 1
Do not try this at home. Remember, this is a professional captain.

NEW! Information about the incident has been added to the last slide (click here to skip there now).


(You can also click on the image to go to the next slide)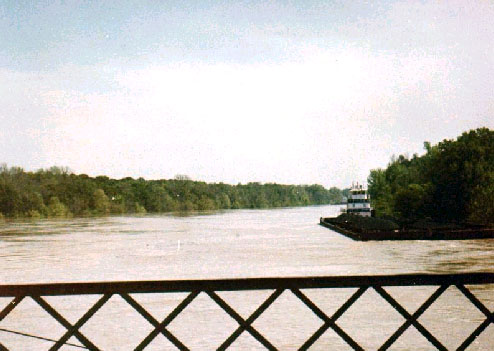 The towboat is approaching the bridge with barges loaded with coal.